Blacknose¶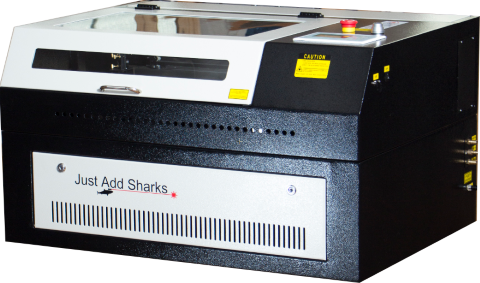 The Blacknose is manufactured in China and imported by Just Add Sharks Ltd. in the UK.
The Blacknose is based around the MPC6515 controller from Leetro Automation,
The machine can be supplied without the controller leaving the existing wiring easily accessible.
All the usual connections exist, stepper motor drivers, home limit switches on both axis, 60W laser tube supply. The flow sensor, lid switch and emergency stop are hard wired to the laser PSU which provides safety while experimenting.
Just Add Sharks also have a 'break in' board which allows you to quickly and easily switch between the Leetro controller and the open source offerings.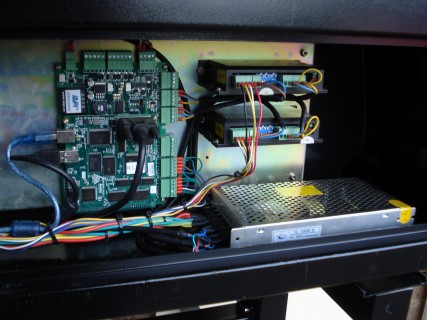 Updated by msraynsford about 8 years ago · 5 revisions