Forums » Discussion and support »
Inverted image
Added by pieterb over 10 years ago
so my lasercutter is working but the image is inverted, i am using the config.txt from james.
i am working on a mac with visicut
has anyone else got this problem?
i added the testfile300x200landscape.svg
and a screenshot of visicut on a mac
and a screenshot of the result
Replies (7)
Can you post this config file here, too?
Is your image landscape or portrait?
Are you using Visicut or CUPS?
sorry i thought i did that my mistake. added some more files to make it more clear whats hapening.
Interesting :-)
Can you also send the lgc file, that is sent to the SD card? You can get this by sending the file to the laser again, then turning it off and taking the card out and reading the file with your PC. I'm curious to see if X is flipped inside the file, or that the flipping is done inside visicut.
Another test: can you change the file to portrait, that is make it 150x200mm and see what happens?
Indeed Interesting ;-)
one lgc file added visccut1.lgc witch is a result of testfile300x200mmlandscape.svg
Another test (file to portrait, that is make it 150x200mm):
one test150x200.svg added
one test150x200result.png added same result btw
In VisiCut on Mac, set "X axis goes right to left" to no.
That is too simple! There must be a more complicated way to solve this problem!
Thanks JCW, I didn't even know there was an option like that in VisiCut ;-)
JCW to the rescue ;-)
Thnx a lot again ...
added a image to show what my setting are now in visicut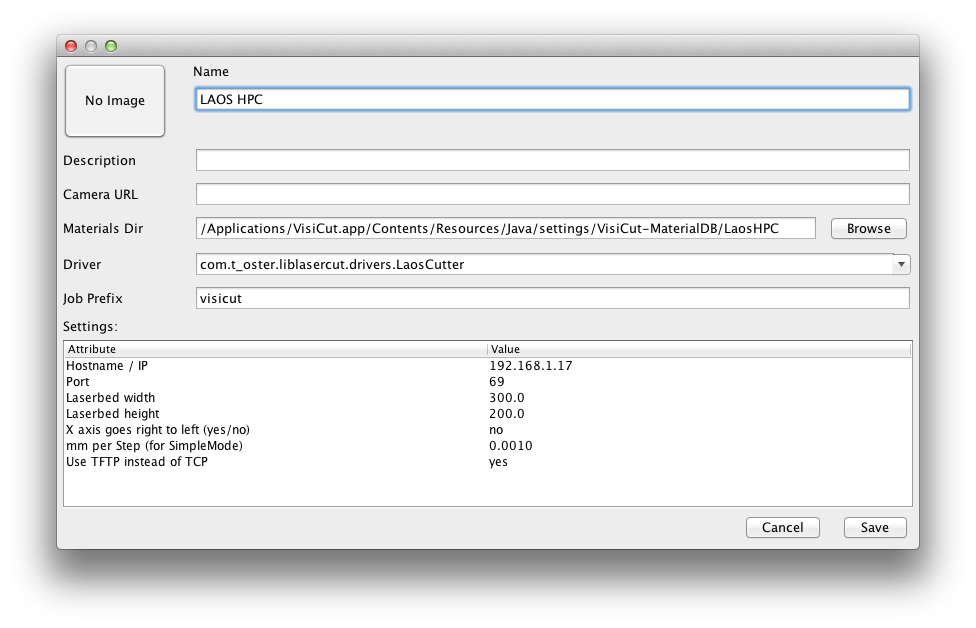 (1-7/7)