Forums » Hardware development »
What PWM frequency
Added by peteruithoven over 10 years ago
Hi guys,
How can I discover which PWM frequency I should pick?
I added the info + config file on the list of lasercutters, under Fablab Amersfoort.
http://redmine.laoslaser.org/projects/laos/wiki/A_list_of_users_with_LAOS_converted_lasercutters
I'm mostly asking because I find the difference between 1% power and 100% power very small.
This is a test pattern. From left to right I increase the power from 1 to 100 and from top to bottom I decrease the speed, from 100 to 1.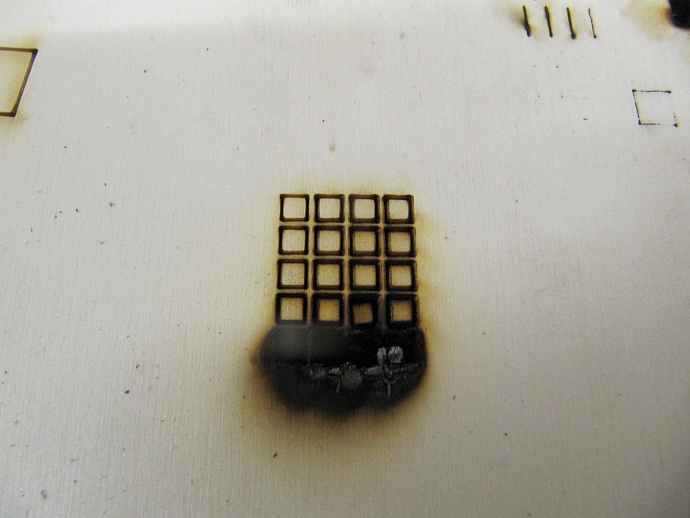 This is the test pattern:
http://redmine.laoslaser.org/attachments/download/246/testpattern.ls (laserscript)
Let me know if you need more info.
Thanks in advance.

Replies (7)
(1-7/7)